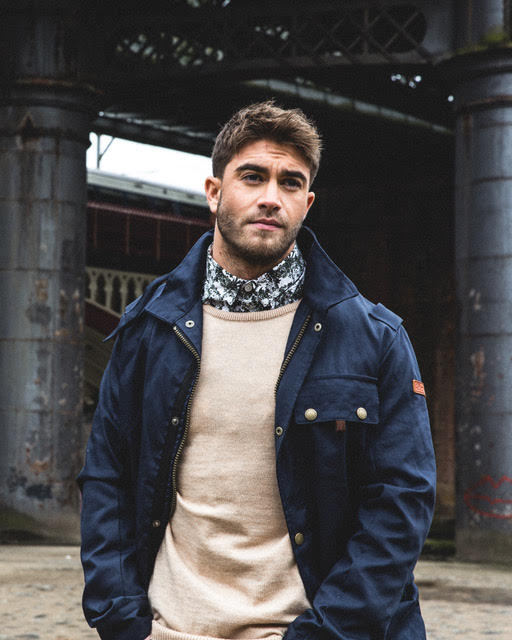 Earlier in the week, we had a chat with Jason Cristiano, founder of Manchester-based online retailer Aux Privé to discuss buying British, personal style rules and the Aux Privé SS17 lookbook shot in the heart of one of our favourite city's.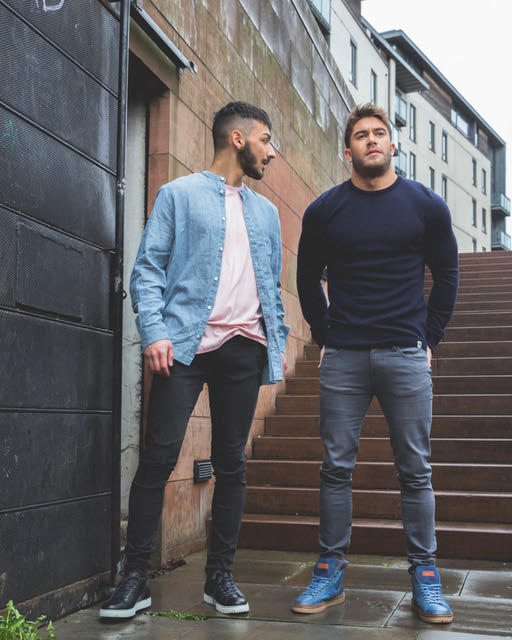 Where did the name Aux Privé originate?
"I wanted a brand name that packed a bit of a punch but that also really meant something. 'AUX' is actually short for auxiliary, which has multiple meanings, but the meaning that stood out for me and for the brand I wanted to create was '..An organization allied with, but subsidiary to, a main body of restricted membership.'
I always saw the brand as a brand for people who were fashion forward and yearned for something more than shopping at many of the overly commercial retail and online outlets that flood the market."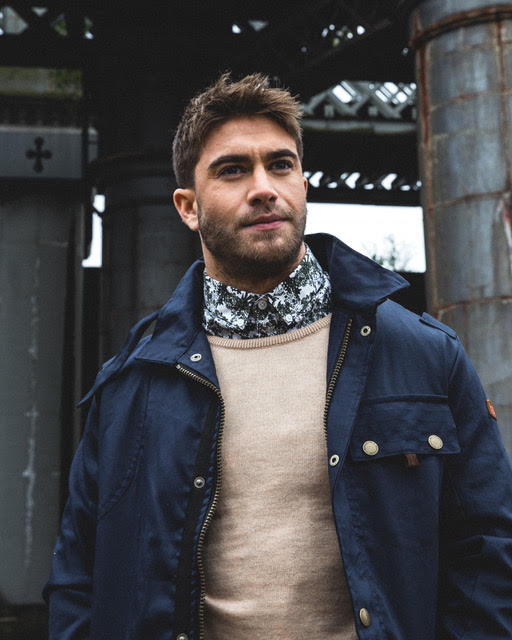 What do you stand for as a retailer?
"Aux Privé is a brand that stands for quality and craftsmanship in a world full of fast-paced and cheaply made clothing. We are a collection of independent and semi-commercial brands, including our own in-house brand, that support the idea of independent fashion rather than over-produced conglomerate fashion that has taken over the high street.
There is a shift in consumers wanting to purchase local, smaller brands and we want to be at the forefront of that concept. I personally always conceptualized the brand as an extended catalogue that our customer could depend on, relying on our expertise in cultivating brands with unique stories into carefully curated collections that they could mix and match pieces from.
Eventually I would like to see Aux Privé become a one-stop shop including lifestyle products, grooming, music and novelty/decor items. We have also positioned ourselves as a very British brand that supports other British and northern European brands, because I feel that this is very important and we are very proud of our heritage.
I initially launched the brand, on my own, as a web-only shop but we have currently been opening up pop-up shops around Manchester to further develop face to face relationships with our customers."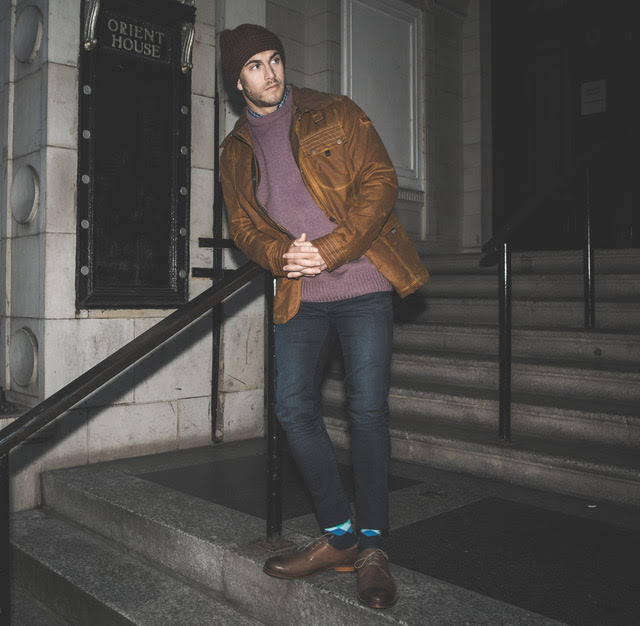 What has been your Peregrine best-seller?
We did quite well with the Pentile wool coat from last season. It was a personal favourite of mine as well and I actually own one myself! It's a real statement piece and classic.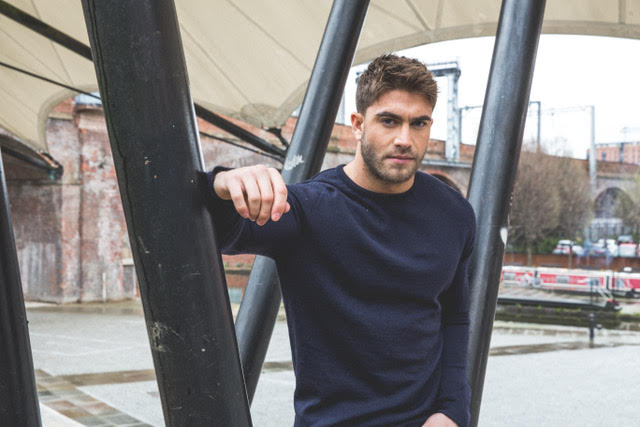 What are your thoughts on buying British clothing?
"I think buying clothing made in the UK is extremely important. It supports the British economy and stimulates the workforce in the UK. Buying British brings back the sense of shopping local and a need for quality goods over cheaply made throw away products made over-seas.
It is also a statement that says we are proud of the craftsmanship and quality of materials that are produced in Britain. I always say it's better to invest in one well-crafted local piece that purchase 10 pieces that will go out of fashion and probably won't last a full year."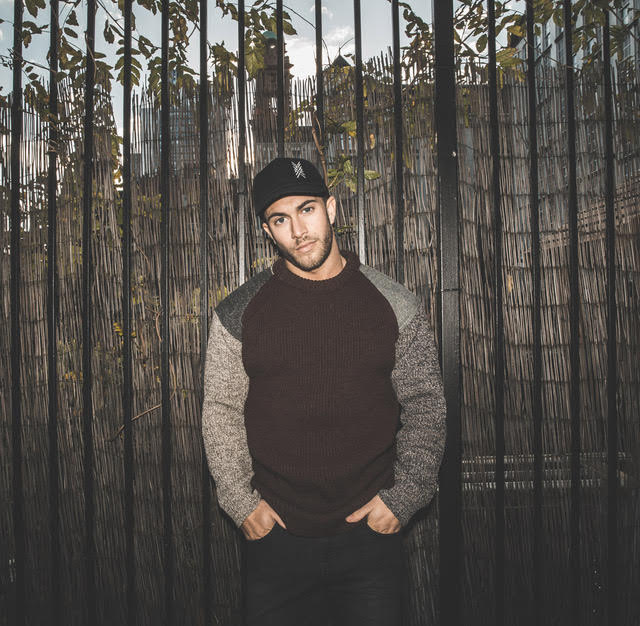 What is the best styling advice you have given / received?
"In all honesty, I haven't listened too much in advice people have given me. I have always had a natural sense of what works well and what doesn't – especially when it comes to dressing myself. I'm a natural rebel as well so even though I do enjoy trends immensely and incorporating them into my wardrobe I always take my own spin on it.
Two things, however that have shaped the way I view styling was once someone told me that heavier set people should never wear prints or patterns because it makes them look bigger and doesn't look flattering. I just don't buy into that at all. There are ways to incorporate prints and patterns in the right shapes for your body and it depends on what you pair them with. Being a stockier guy myself (and the natural rebel in me) I made it a point to make wearing prints and patterns a signature part of my wardrobe for many years and I became quite known for it.
Something else I was once told was 'who cares what everyone else is wearing if you look good and feel comfortable then you will naturally look fashionable'. That has always made a lot of sense to me."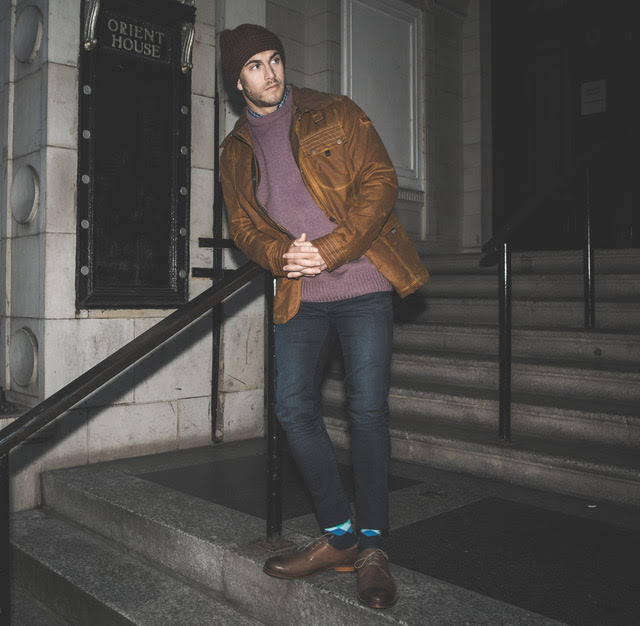 Tell us about the SS17 Aux Privé look-book
"To be honest, I always struggle with Spring/Summer. I just naturally prefer Autumn/Winter – there's more choices and in England, where the sun doesn't often make an appearance – more options in locations for photoshoots.
I never really know what sort of story to tell during Spring/Summer. Last season we went with a 'reboot' theme which represented the rebirth of Autumn/Winter style and also it was a reboot for the brand as well because we had many new brands, such as Peregrine come on board and I think we finally got our aesthetic spot on.
Spring/Summer I decided to continue off of that and literally spring forward, as progression and rejuvenation in another season passing. Aux Privé has grown loads in the past year and we are coming up on our one year birthday in July. I am just happy to keep going and I guess the lookbook reflects that.
I always try to mix and match pieces from the various brands we stock when styling for the shoots keeping in line with the theme of supplying curated collections."