We are excited to announce a collaboration between Peregrine Clothing and Psychopomp, Bristol' s first Micro-Distillery.
Psychopomp originated from a basement in Montpelier (almost next door to our showroom!) as a project of self-taught gin connoisseurs and distillers Danny and Liam. They have since expanded to a beautiful and satisfyingly organized distillery and bar in the heart of St Michael's Hill.
From their headquarters they distribute their gorgeously heavy bottles to many of the independent bars and restaurants in Bristol and beyond with each customer receiving a personalized and unique blend specific to their brand.
After a nosey around the distillery we got down to business and asked the team at Psychopomp to let us know how to create the ultimate gin and tonic. We were supplied with a bottle of their classic blend, the Woden for ourselves (which is going down nicely on a Friday afternoon!) and a bottle which we will be offering as a give-away prize for you, our customers.
To create the perfect G+T of our dreams we used…
Psychopomp Woden gin
Cocktail Kingdom ice-cube trays (which produce a beautiful shard of ice perfect for a tall, slender tumbler.)
Psychopomp's recommended tonic Fevertree, the self-proclaimed architects of premium tonic
Finished with a humble wedge of grapefruit to add some zest and a pop of colour.
Details on how to enter our give-away will be announced over the next couple of days on our social platforms so stay tuned and have a lovely weekend!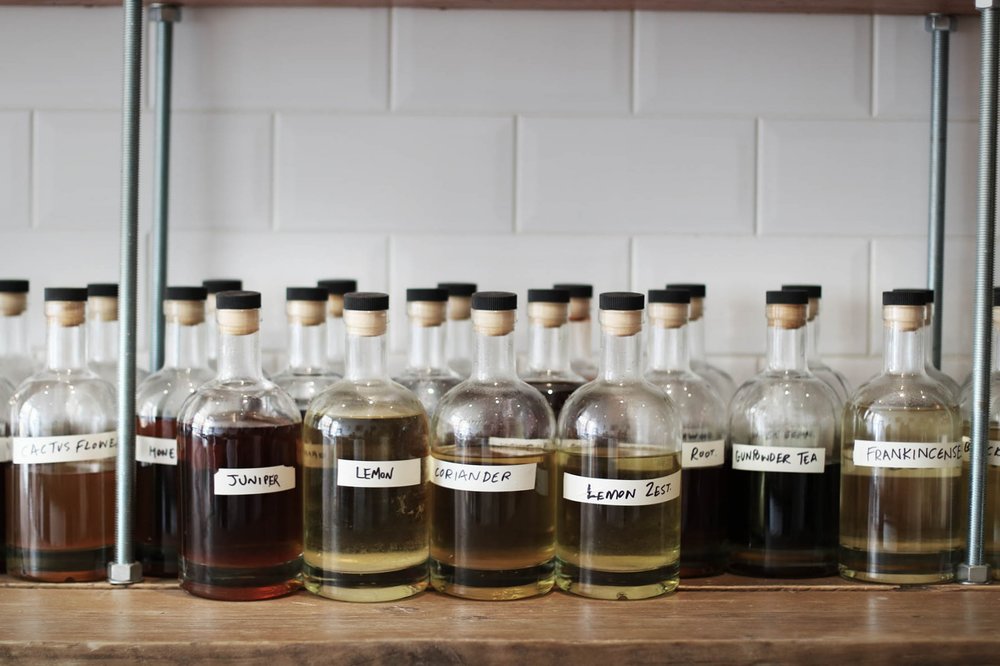 Flavours and extracts all home-brewed – these guys really do know their stuff!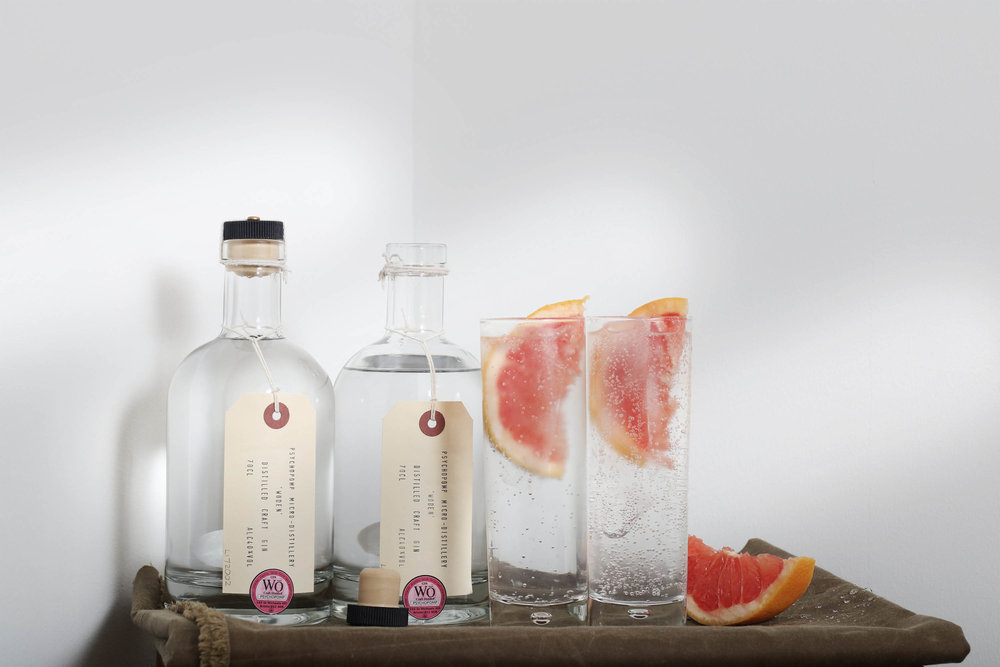 One for me..one for you..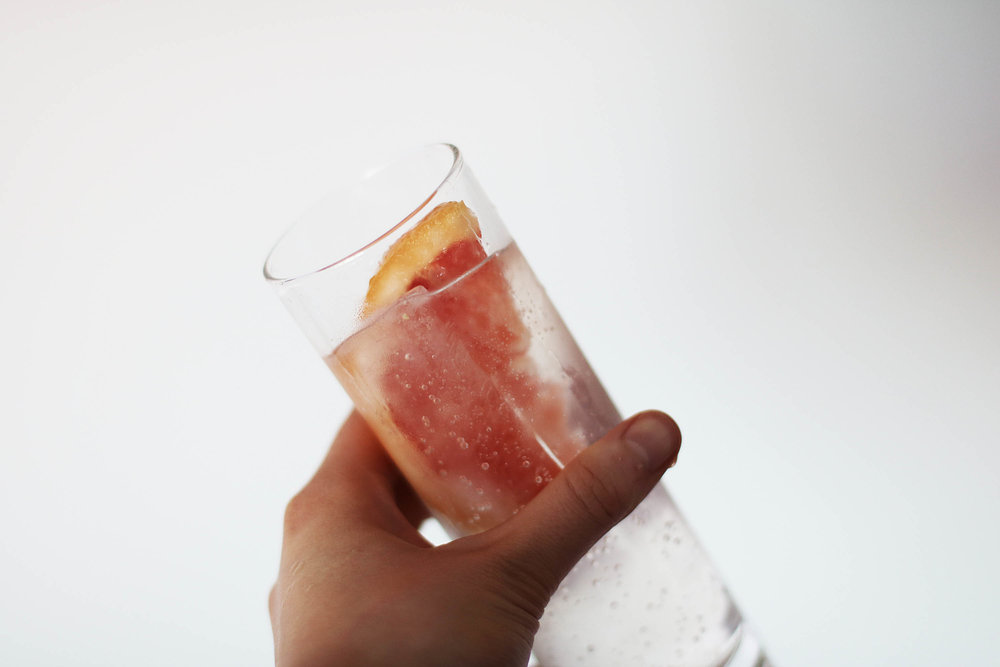 The perfect Friday afternoon beverage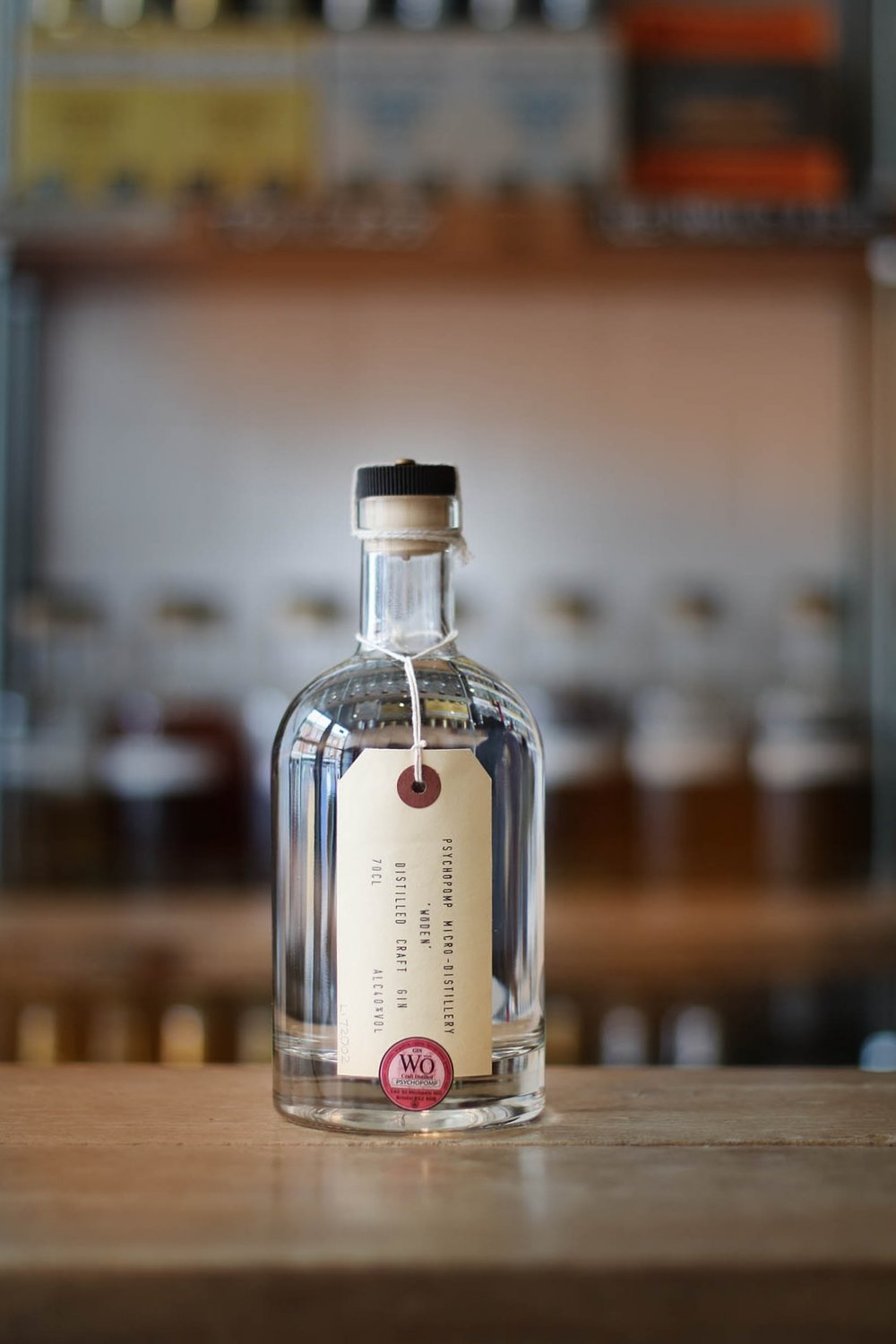 The Woden, a classic London dry gin with juniper berries, coriander seed, angelica root, cassia bark, fresh grapefruit zest and fennel seed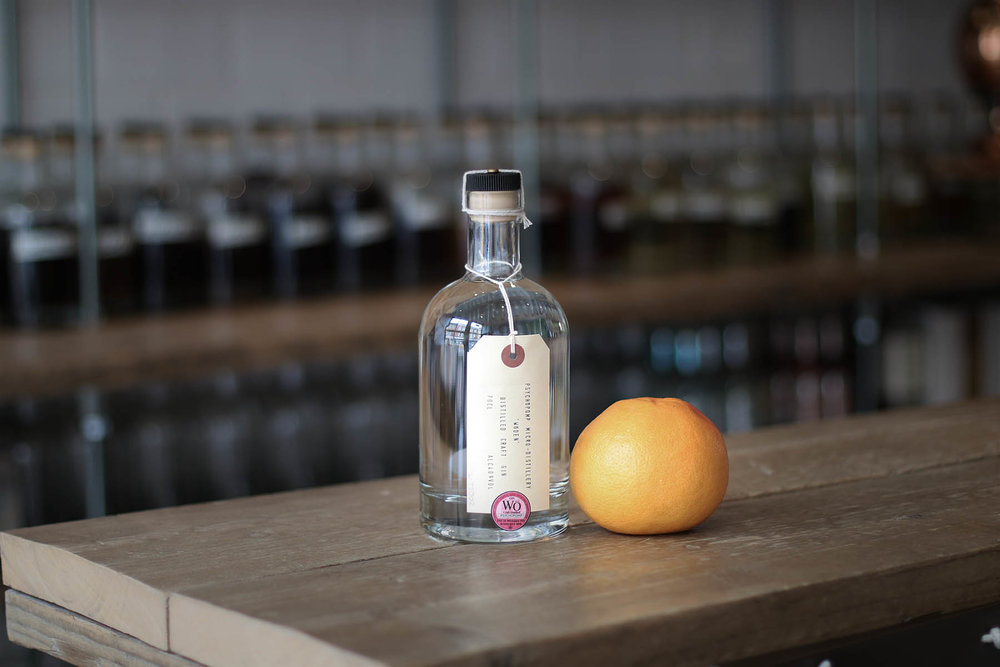 A pairing made in heaven!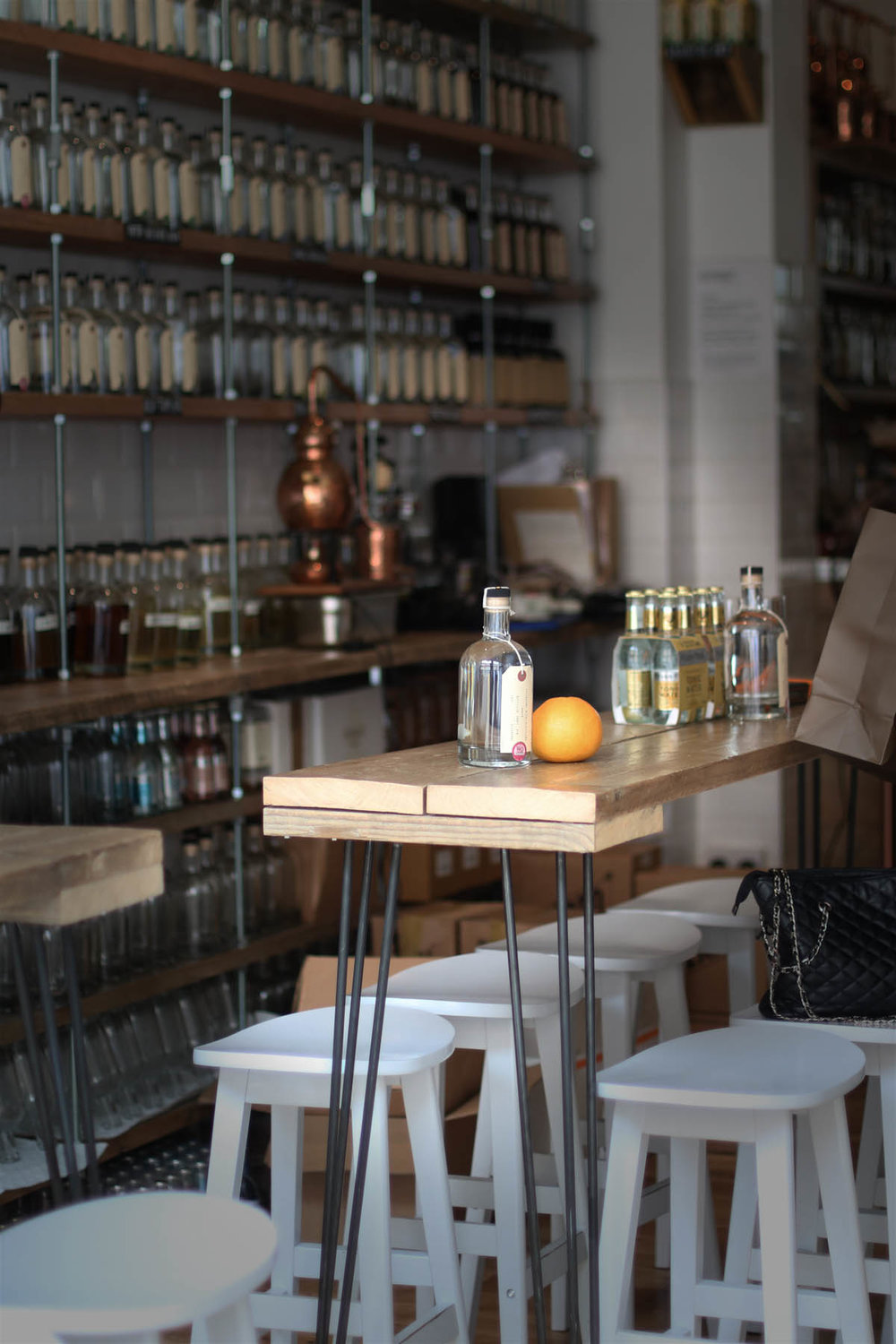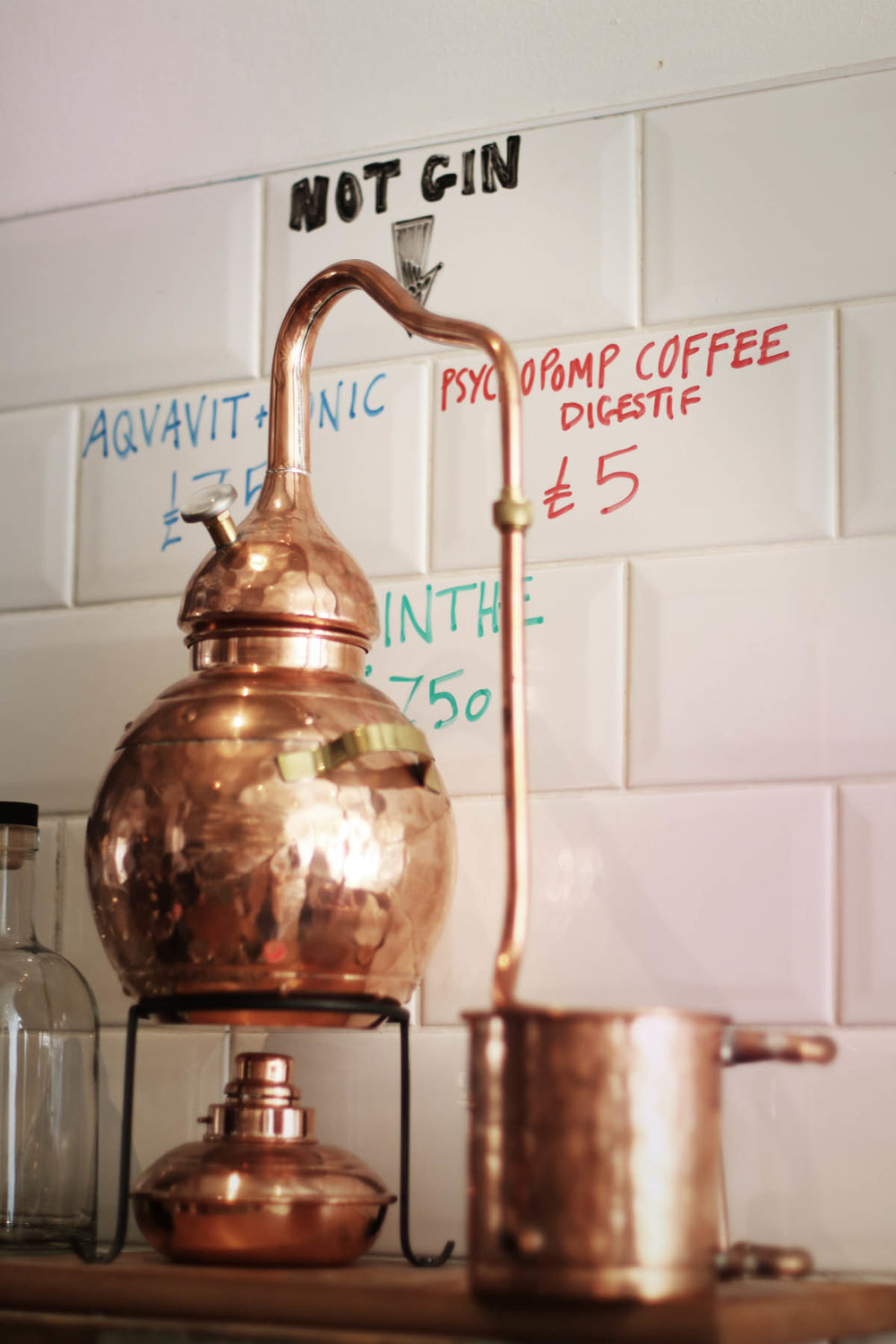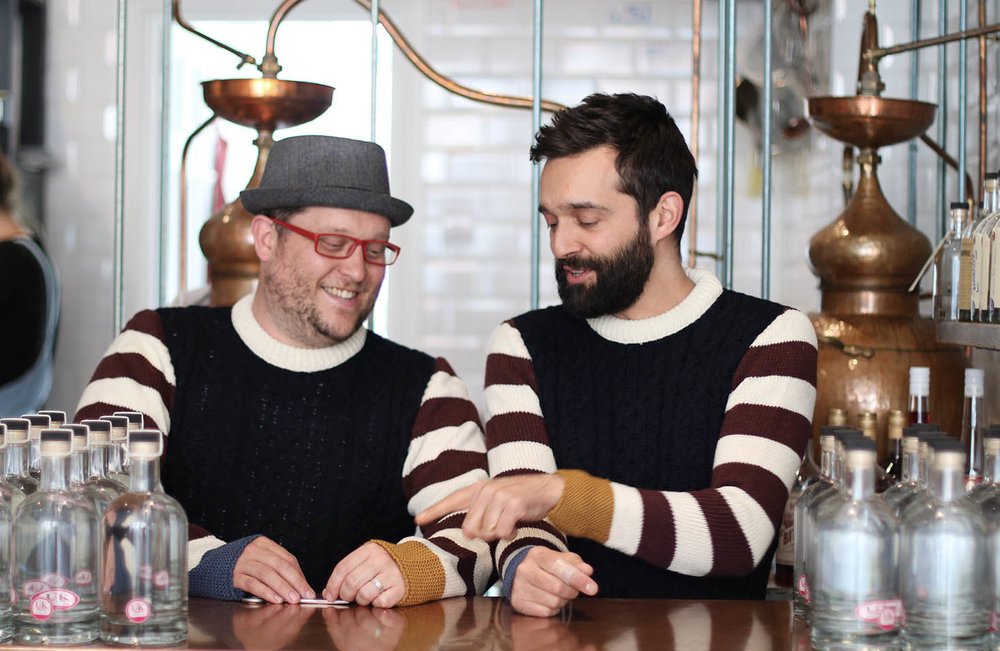 Matching Peregrine Aran Knott jumpers for the team – a stylish and unconventional distilling uniform!