Peregrine X BFW
As part of our marketing strategy when it comes to presenting the newest Peregrine collections, we love to get other British manufacturers on board to celebrate their craftsmanship and really tell a story of heritage and integrity from head to toe. Collaboration and creativity are some of the best way to strengthen the slow but certain resurgence of the British manufacturing industry and to really celebrate it's potential. We teamed up with the talent behind Banton Frameworks to bring you two interchangeable looks styling our AW18 collection with their beautiful acetate specs.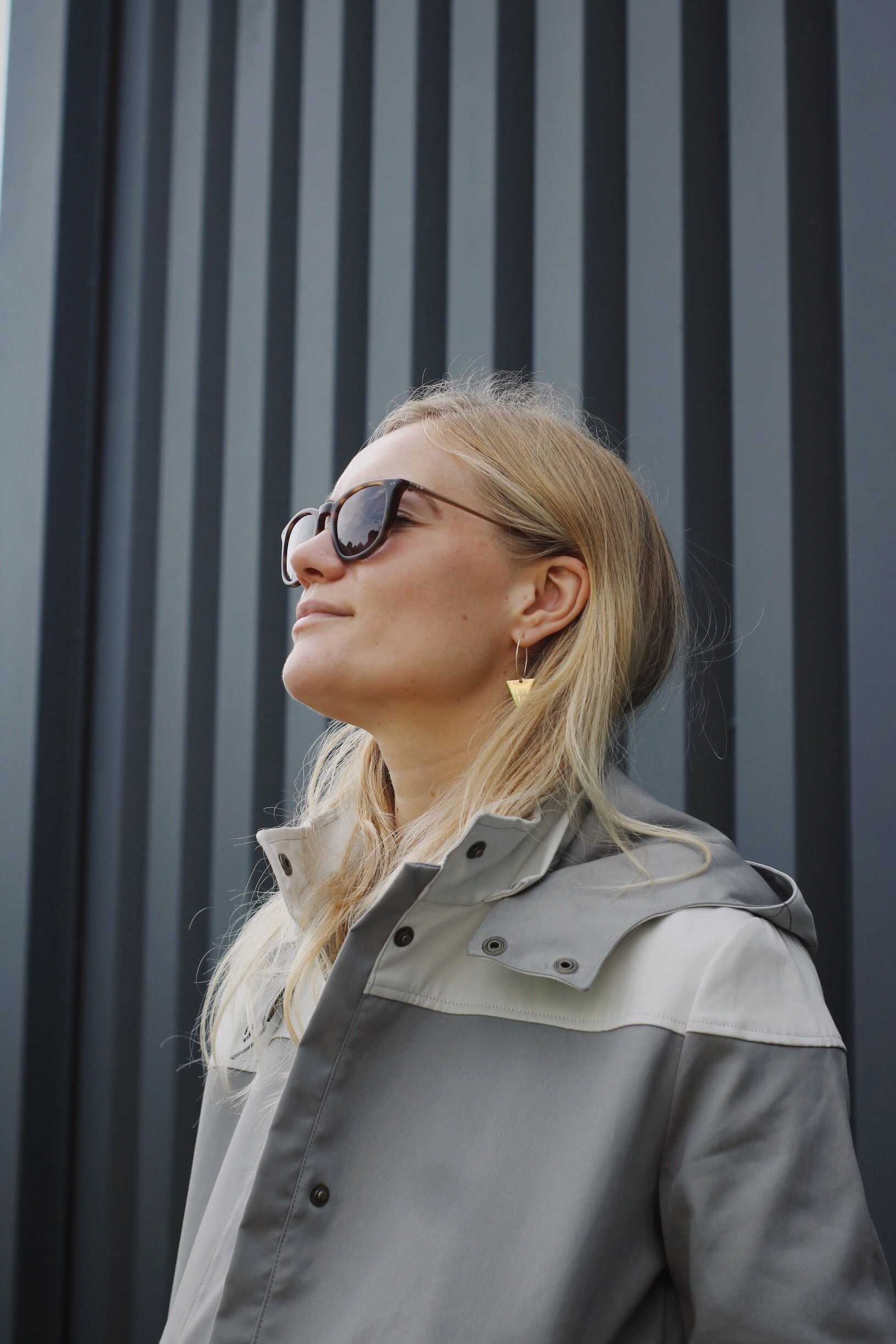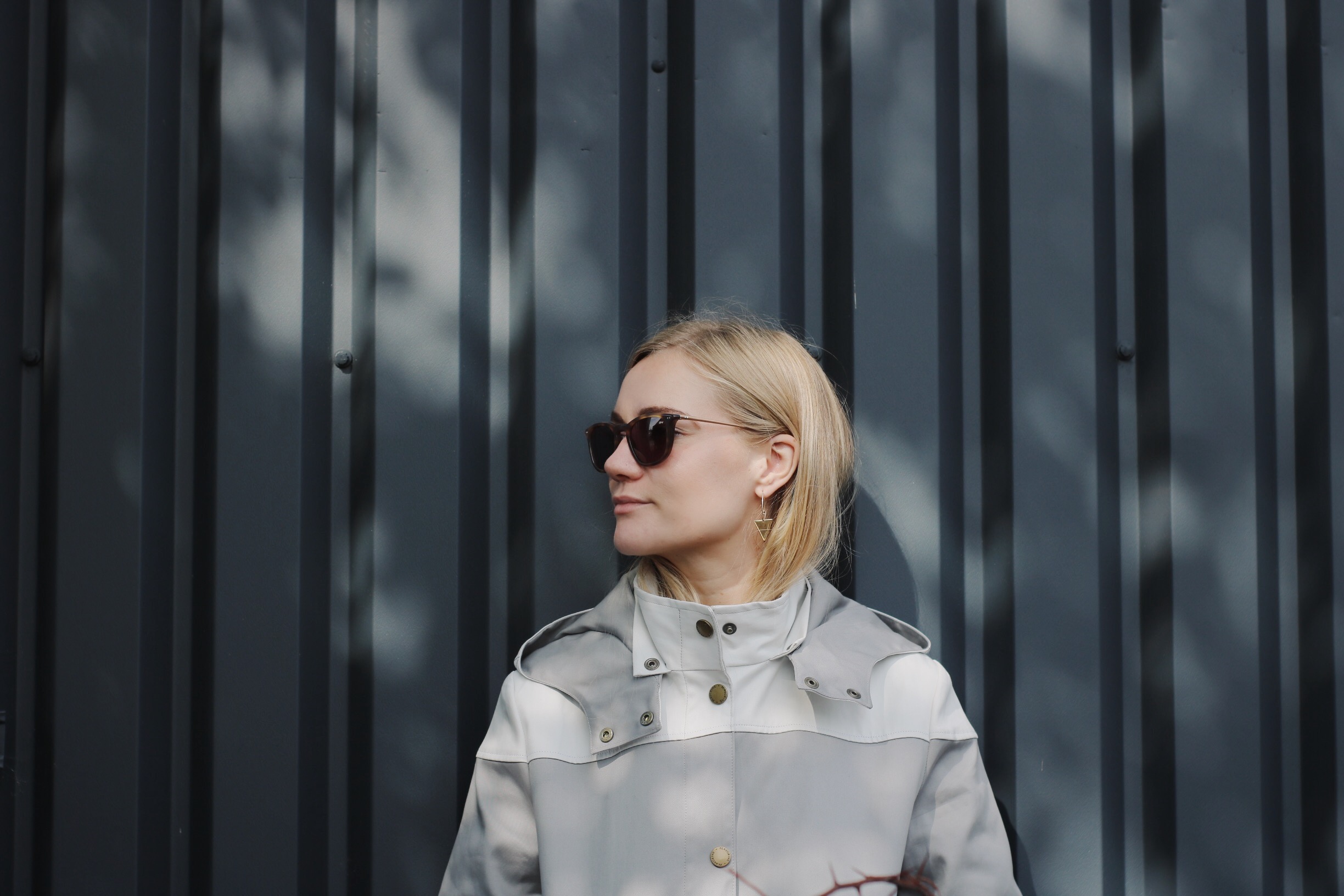 We styled one of our newest and sleekest Ladies jackets, the Carlyle Mac with our Mens Benson Sweatshirt and the BFW Profile Sunglasses in Tortoise-shell
Banton Frameworks is the post-grad brain child of co-founders Jamie and Lucy who decided to go against the grain and set up workshop in an era of digital, outsourcing and mass-production.
In the past there were many but now, truly British eye wear brands are few and far between. Most brands will engage you with phrases like 'bespoke' and 'handmade' and maybe 'British design' but a scarce few can really say they were made here in Britain (also by hand we must add) the way Banton Frameworks can. A sentiment that also resonates with us here at Peregrine.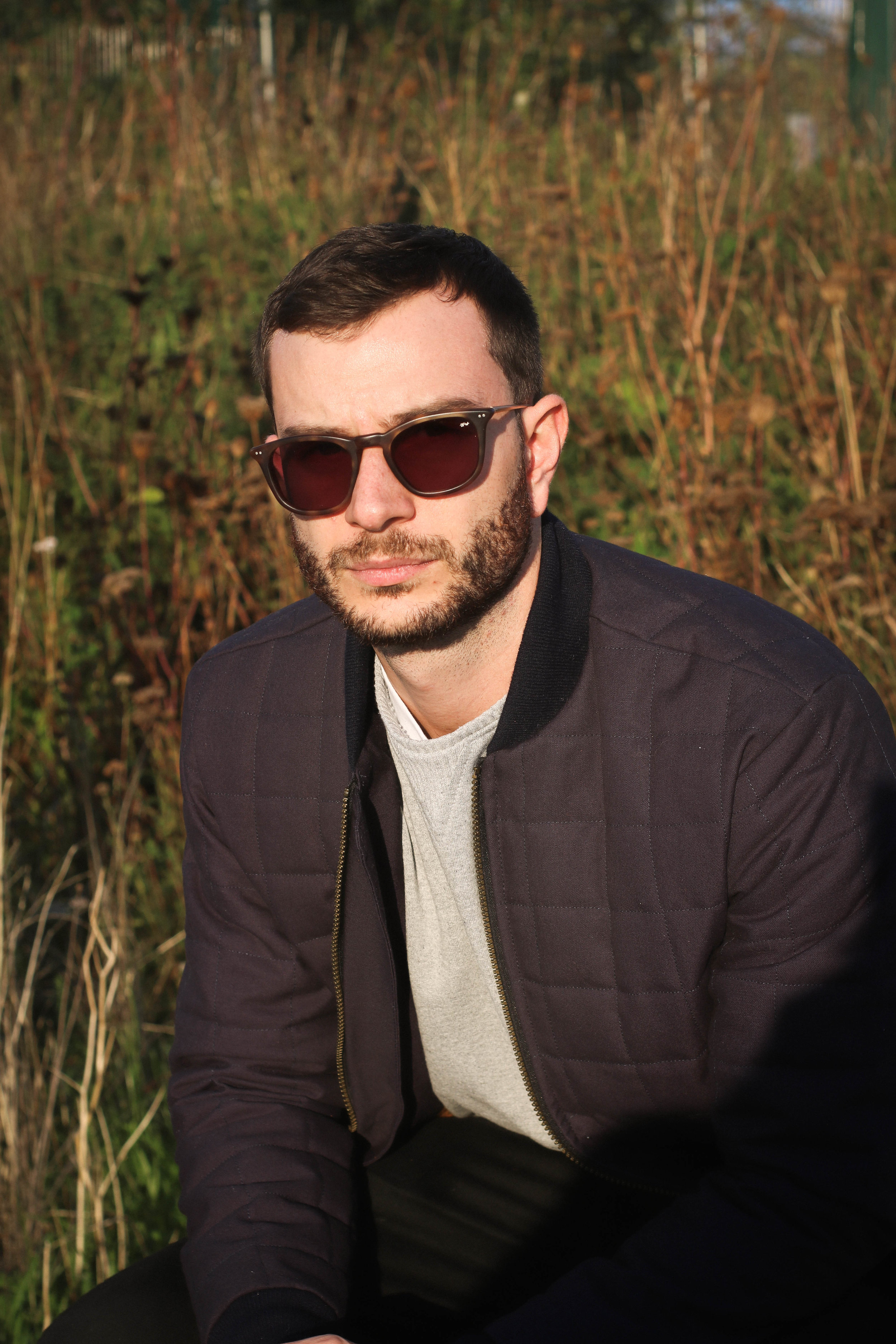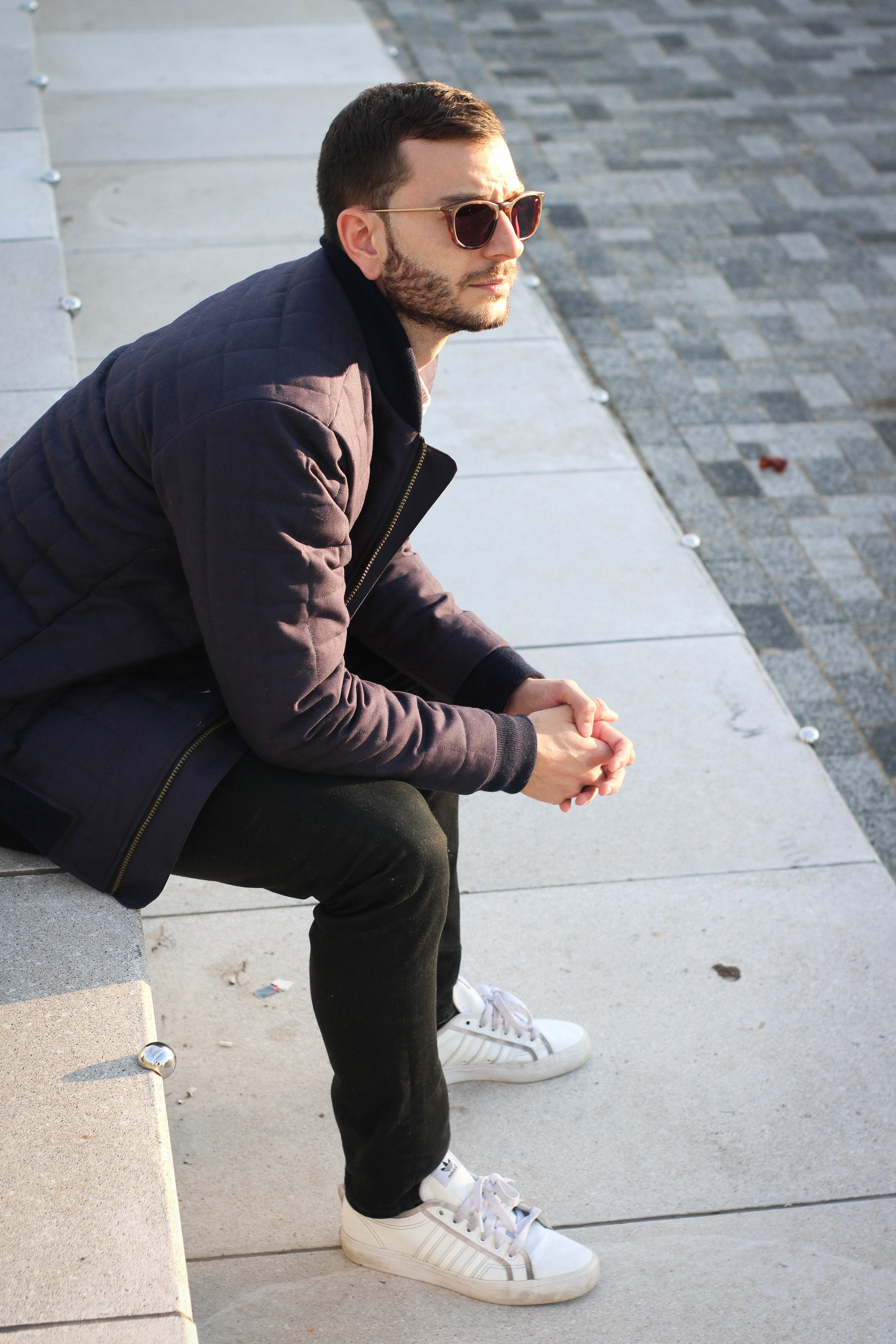 BFW's designs are versatile with a focus on structure and silhouette and are not categorized by things like price point or style but simply fall into either 'Optical' or 'Sun'. We opted for the Profile Sunglasses which, upon arrival were weighty (but not too much so) and had a stunning matte finish like brushed satin as well as robust stainless steel arms. The frames are crafted from italian acetate and they arrive in a dramatic looking rubberized hard-case sealed with an industrial looking giant black elastic band – further evidence that no details are spared giving the product a real experiential element.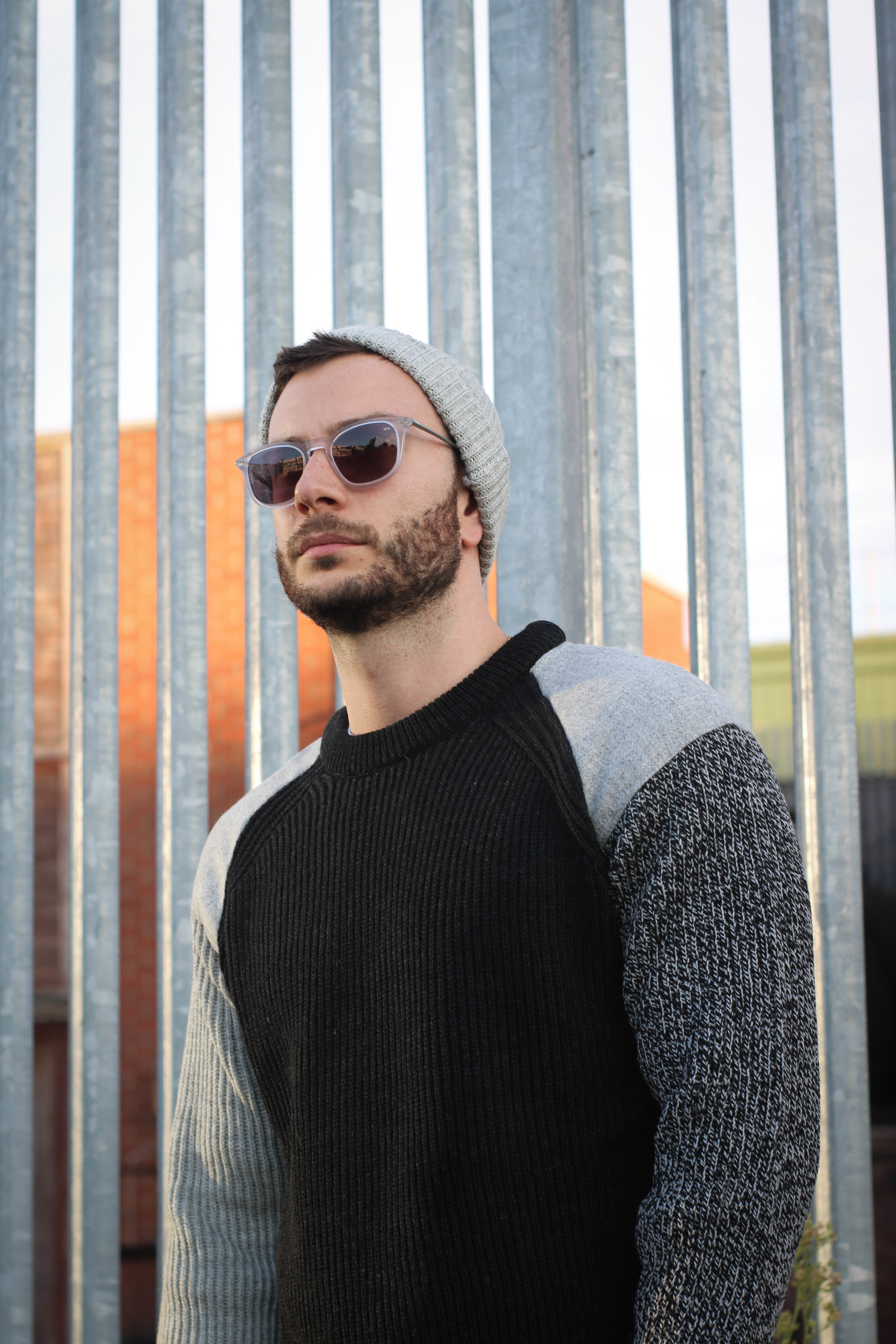 We styled our Mens Quilted bomber and Funky Jumper in Charcoal with the BW Profile Sunglasses in Grey Ghost