Jacket Required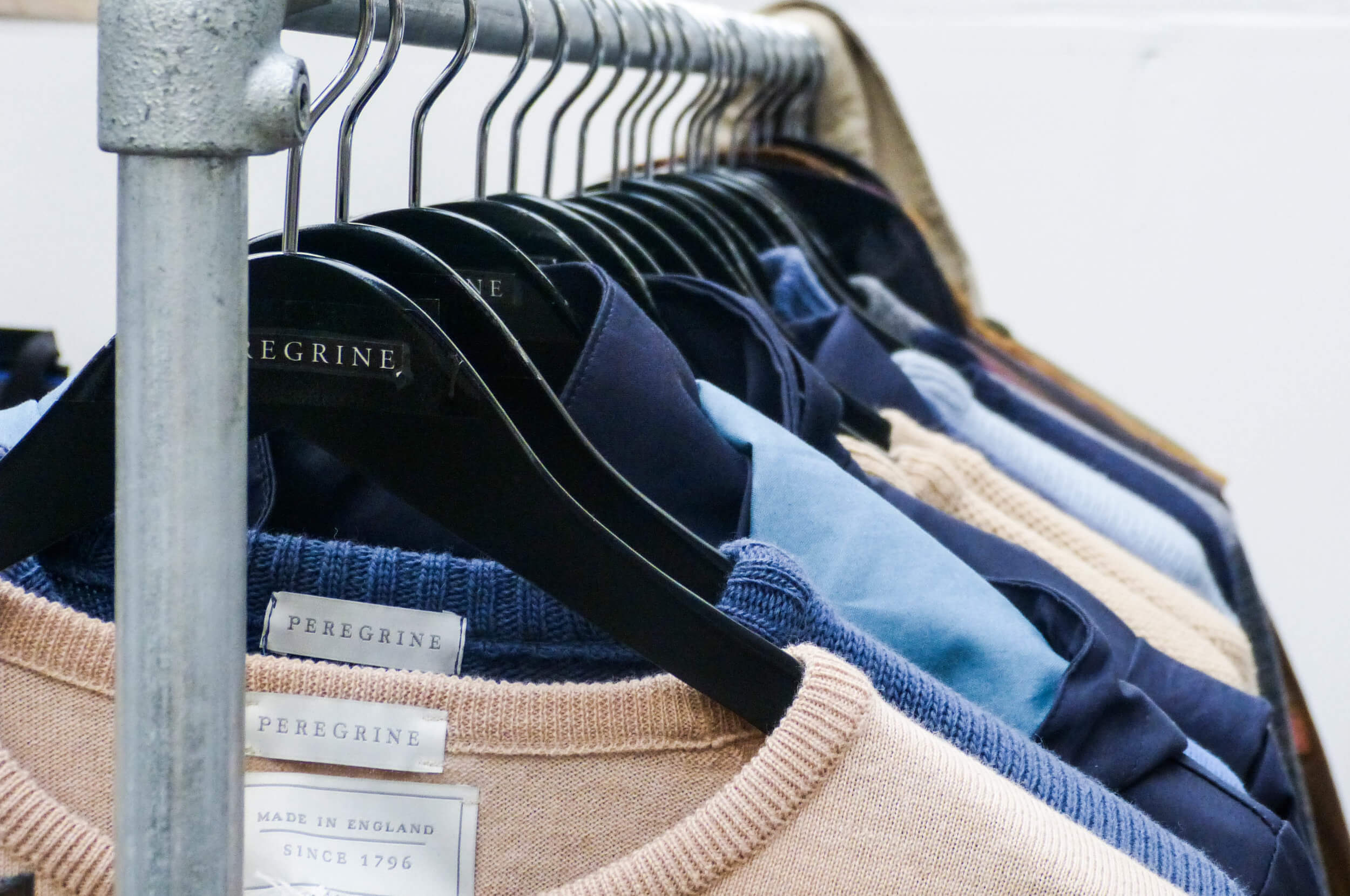 Jacket Required is a highly anticipated menswear trade show boasting capsule collections from a carefully selected array of premium brands. The show is hosted in the (sadly not operating) Trumans Brewery on brick lane situated in the ever-expanding creative hub that is Shoreditch.
After a hectic start with train delays, tube issues etc we arrived fresh-faced and a little flustered but excited to present the Peregrine SS17 collection to others in the industry. The venue itself is a series of expansive, white-washed rooms which are then broken up into hundreds of individual stalls and pop-ups.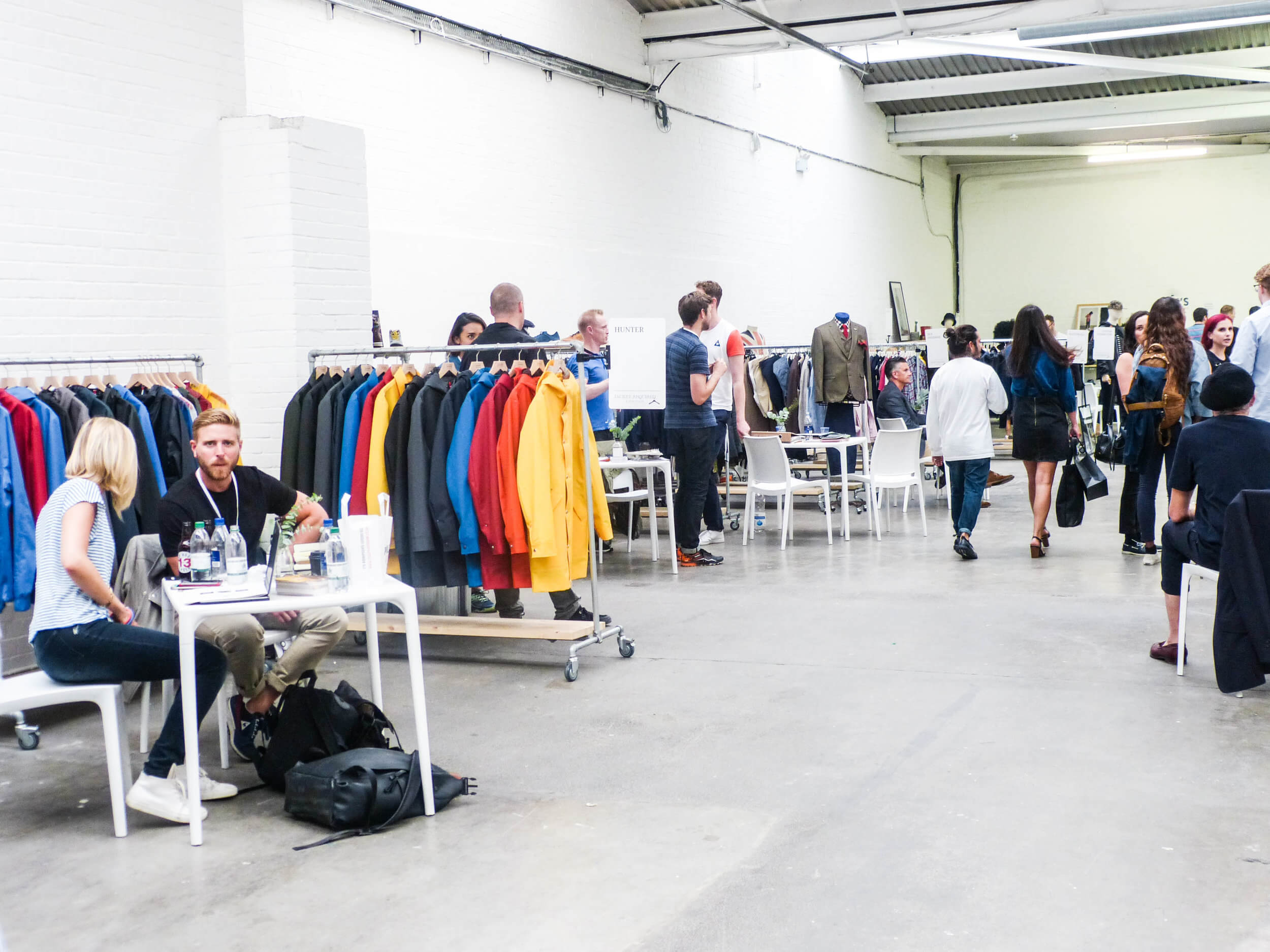 The atmosphere is relaxed and warm and the rooms hum with the sound of colleagues and friends catching up since the previous year's show and admiring or critiquing the forthcoming collections.
The general aesthetic of the show was very clean and simple; Muted colours won over brights but there were are few brands that opted for bold such as Hunter with their Crayola hued waterproof jackets.
We also noticed that may of the collections turned attentions to the fabrics used in the garments and products, whether this was an interesting texture, a particularly durable material or something recycled, everything was very touchy-feely and had that charmingly raw quality that reminds you why you don't shop on the high-street anymore.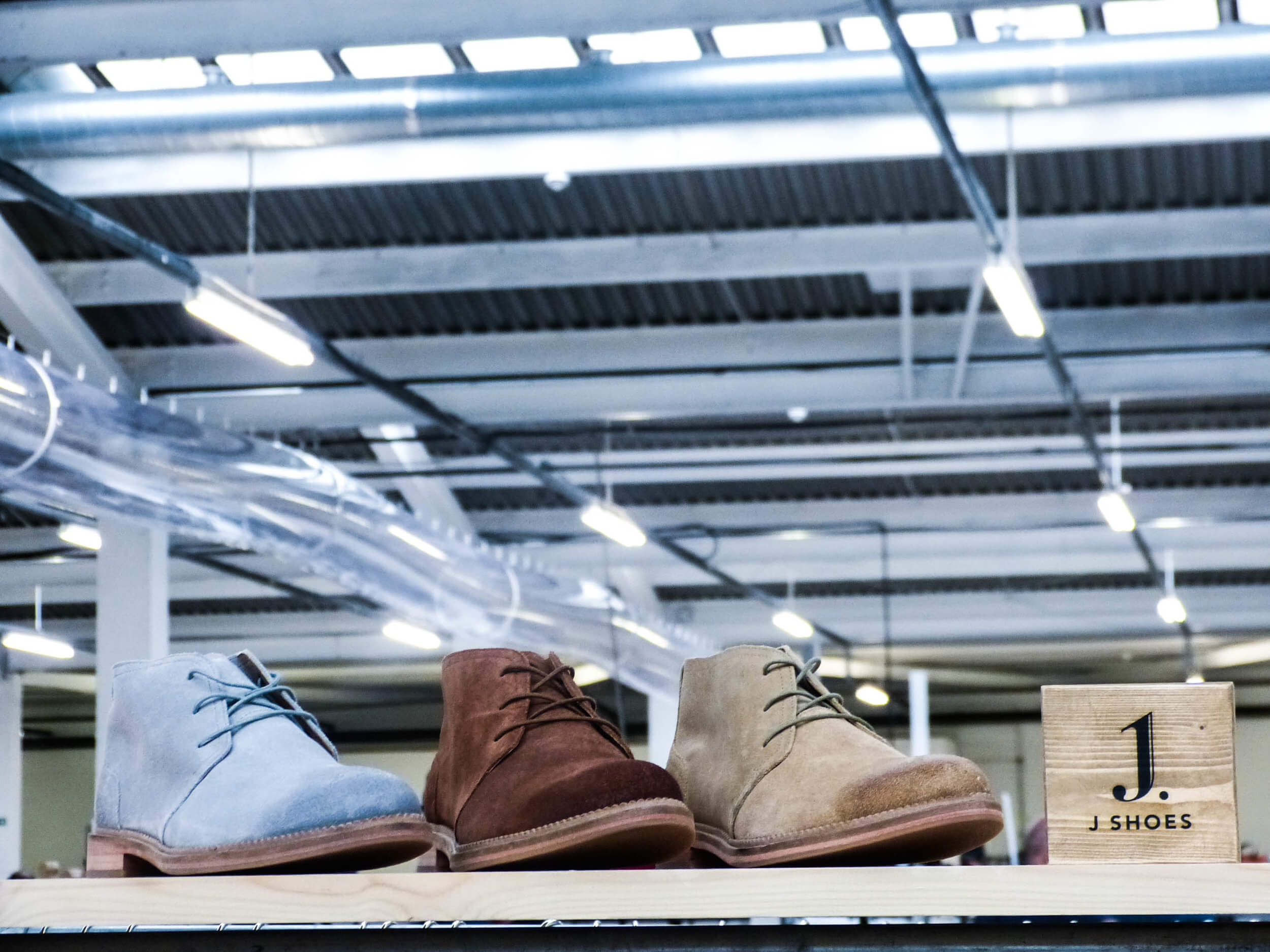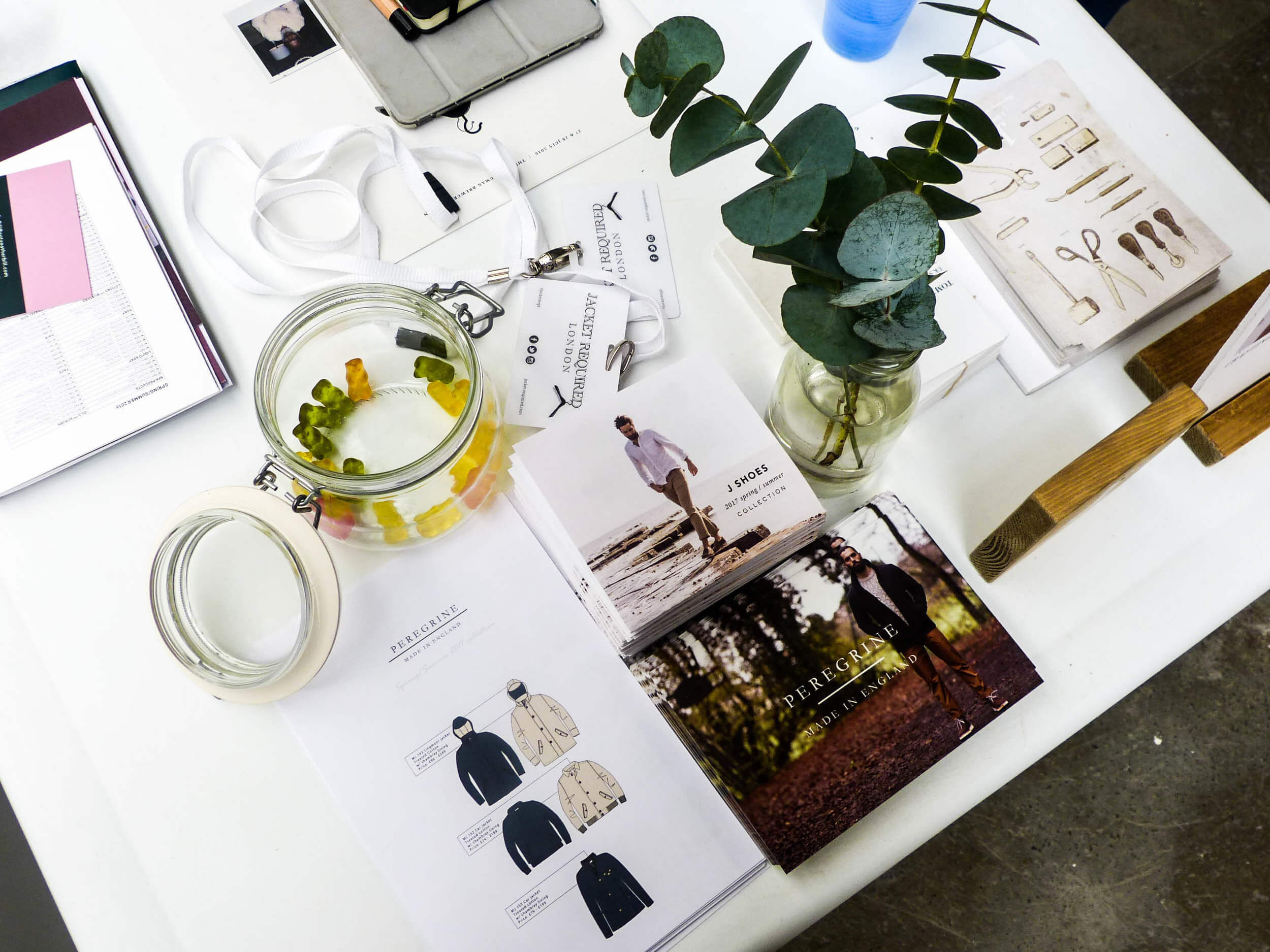 My favourite of these designs would definitely be a bag brand called HANSKA which we discovered whilst perusing the collection at Kestin Hare. The bags are refreshingly simple in their design but come in a variety of materials such as water-repellent acrylic, recycled Catamaran mesh and naturally tanned Portuguese leather. The Berlin-manufactured bags have all the essence of classical German design but with fashion-forward colourways and minimal detailing that makes them an instant hit with both sexes.
Thank you Jacket for another great show and thanks to everyone getting us all fired up about launching the new Peregrine collections. See you next year!