@JohnStevenMillington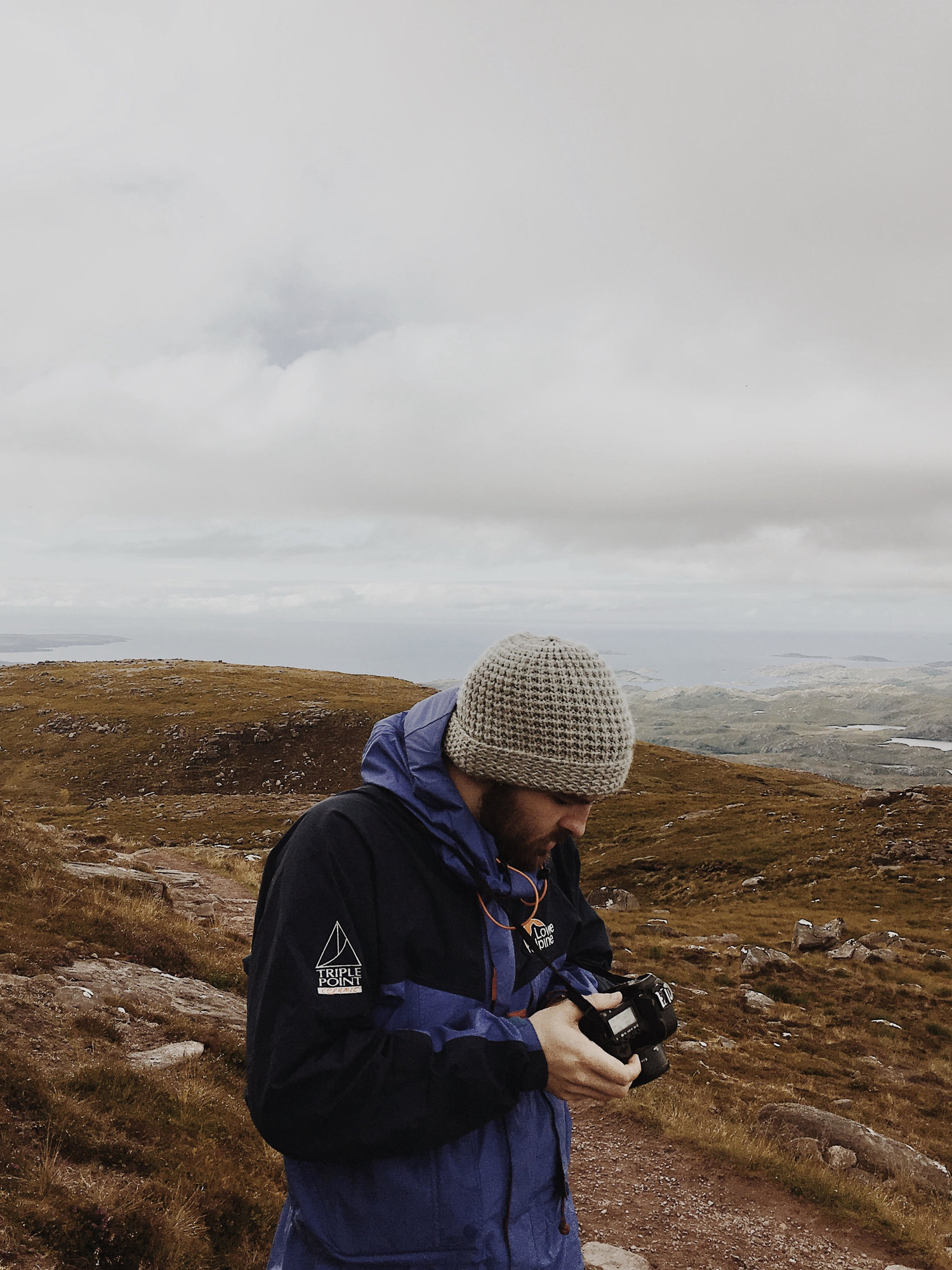 The name John Millington means a few things to us; Lifestyle photographer, a modern day explorer and a man who likes to live minimally but maximizes what the world has to offer. We had a chat with him about his style and his travels and sent him a few garms to keep him warm on his adventures!
Describe the draw of the Highlands?
– The Highlands for me are a magical place. As much as I love cities and the energy cities bring – I feel more creative and at home in the Highlands. Stripping things down to a minimum is something I deeply focus on and living here allows me to keep things very minimal, the day-to-day here is very relaxed and it is so easy to pull inspiration from your surroundings. The endless exploration of the Highlands is also a massive draw for me, there is always a new quaint little coffee shop or shoot location to be discovered!
In your opinion, what makes a great photo great?
– A great photo for me is one that moves and evokes emotion from the viewer, albeit a negative or positive emotion, it is important for me to move someone or inspire someone. Other values I look for are subject matter, tones and composition – All these things for me create a great photo.
You have travelled all over and we love following your journey! What has been your favourite place to visit?
– My favourite places I have ever travelled to are New York City, Corsica, Rome and the Highlands. Each place had its own charm that is easy to fall in love with. Not sure I could choose just one!
Describe your style to us in three words?
– Practical, Minimal, Versatile.
What does 'Made in England' mean to you?
– The words "Made in England" come with a massive prestige and heritage. Working with a brand like Peregrine, whose heritage dates back to the 1700's, with that comes a very deep and strong understanding of English tradition in regards to overall brand image and approach to creating garments. Whenever you see "Made in England" you know that the garment from the design process, to the shop floor has been thoroughly planned, incredibly made and ready to wear for years to come. Supporting independent British companies is also a great thing!
Whats on your agenda to explore in the near future?
– On my own agenda for the future is to see more of my homeland Scotland! I plan on visiting a lot of the isles and tourist destinations up north, to tick off the Scottish places I want to explore on my bucket list! I also plan on going to Copenhagen once my good friends Anthony and Caroline have settled in with their newborn son!
John wears the Park Beanie in Cobble and the Cobble Cardigan in Bark